The following are definitions of PEACE (of mind) from a Google search:
"freedom from disturbance; tranquility."
"freedom from disquieting or oppressive thoughts or emotions"
"mental or emotional calm"
"calm and quiet; freedom from worry or annoyance"
Wouldn't you LOVE to have "freedom from worry or annoyance? Is it really possible to shift your mindset from WORRY to PEACE (of mind)?
The answer is YES! If you are ready to gain more PEACE (of mind) then the following five steps will help you to gain more PEACE:
FIVE NAVIGATING POINTS TO PEACE:
Prioritize You: Know YOU are important and are worthy. So you must make yourself a priority by setting healthy boundaries with yourself. Especially with other people and completing tasks or activities that are important to you. You set your own boundaries and tasks or activities by what is important to you and what you want and not by what other people want. You do self-care which means you balance taking care of yourself first and then taking care of others. No more feeling Weight of the World on your shoulders. It's okay to say No!
Easy On Yourself: Be easy on yourself when you make mistakes. Use kind, gentle, positive words when you speak to yourself. You wouldn't use criticism or harsh words if you talked to a scared friend, family member or child so why use criticism or harsh words on yourself? Be easy on yourself with your thoughts. Don't let your thoughts run away like an out of control train. Be mindful of your thoughts to avoid being Out of Control.
Awareness: Be aware of whether you are reacting or responding to a situation. When you respond to a situation you see it as a lesson. There is no one to blame just an opportunity to grow and learn from regardless of whether the situation is good or bad. Say good-bye to Reckless Behavior.
Choice: You have choices in your beliefs and thoughts which can positively or negatively impact your perceptions. Your beliefs are not set in stone so you can choose to have beliefs that resonate with you. If you think and believe that life is hard, then your perception is that your life is hard and full of challenges and obstacles. If you think and believe that life is easy, then your perception is that your life is easy and that there is always a solution to remove every obstacle. Break free from your old Responsibility to your Beliefs.
Empower You: Know that YOU are far more powerful than any situation, condition, or circumstance. You are a Hero in your story since you have gone on a hero's journey in which you survived your situation. You are an inspiration and you can inspire others who might be going through the same thing that you went through and survived. Acknowledge You…that It All Starts and Ends with You, and the path to Empower YOU.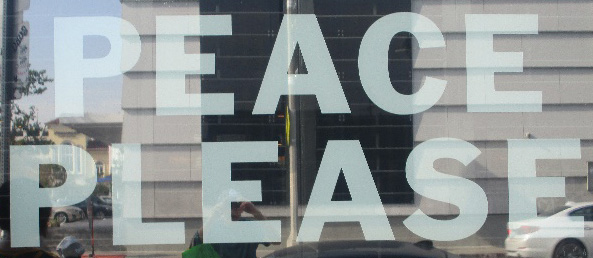 Grace CW Liu is an expert Transition Navigator who will help you to navigate through your biggest challenges about yourself when going through your career, relationship, health, and/or life transition.
Here are just some of the benefits you will get when you work with Grace CW Liu, GraceSOULutions.com
Through my programs: WORRY Eliminator and ColorCode Personality, I teach you how to deliberately use and navigate the program that will get you to live more of your Soul's purpose.
As a Transition Navigator, I will help you to design, navigate, and manifest the results you want in your life with peace, happiness, ease, and grace. Together we solve your problems so that you create a whole new way of looking at life.
My CLIENTS typically are people who:
Are in some kind of LIFE TRANSITION
FEEL STUCK in their life right now
Want MORE in LIFE than what they currently have
Need guidance while in CAREER TRANSITION
Know they can find a HARMONIOUS RELATIONSHIP
Lack energy and WANT TO GAIN VITALITY
I work with my clients to help you select the best program(s) that will meet your pressing needs. Once you have selected the best-fit program for you we will work out a plan that will help you navigate from where you are now, to where you want to go. We will bridge the gap together!
Sessions can be done with one-on-one training or in group training via telephone or Zoom (video conference). You will get both support and accountability when you work with me in order to help you to succeed.
Clients often say this about me: "You may be nice and sweet, but you can also be tough and always put me back on the right track." And personally, I consider that a great compliment!