Here are a few questions…
Are you being kind and loving to yourself and to other people?
Do you use kind and loving words when you speak to yourself and to others?
Do you tend to criticize yourself and others?
Are you more critical towards yourself than you are towards other people?
You are likely to use more kind and loving words towards others than to yourself. When someone makes a mistake…the same mistake that you did you most likely would comfort that person, show your support, and use positive words to help boost their mood.
What happens when you make a mistake…the same mistake made by another person? Do you beat yourself up for it? Do you criticize yourself? Do you end up talking down to yourself? Why do you have such harsh judgment on yourself? Why do you beat yourself up when you don't even think of doing the same towards other people? You don't even think about treating other people as badly as you treat yourself.
Here is the message that I think is important for you to know…YOU ARE YOUR OWN BEST FRIEND. If you are not mean to your friends, then why are you mean to yourself? If you can talk to your friends with kindness, compassion, and love then why not do the same for yourself? You are your own best friend so treat yourself with the same kindness, compassion, and love that you give and share with others.
Today Is Your Day. Start TREATING YOURSELF WELL Every Single Day By…
Giving yourself ONE gift or treat that you Love to celebrate any small or big successes that you achieved for that day.
Use kind and loving words when you speak to yourself regardless of success or mistakes (remember mistakes are learning opportunities)
Take care of SELF by accepting and appreciating who you are
Nourish your body, mind, and soul with good food, thought, and energy.
Smile and laugh often
Celebrate Love and You Every Day.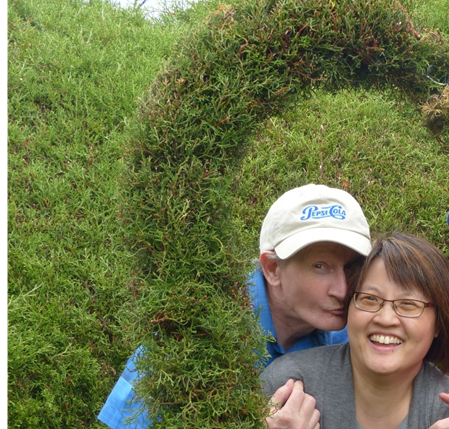 I am blessed to have two best friends in my life…me and my wonderful husband
Grace CW Liu is an expert Transition Navigator who will help you to navigate through your biggest challenges about yourself when going through your career, relationship, health, and/or life transition.
Here are just some of the benefits you will get when you work with Grace CW Liu, GraceSOULutions.com
Through my programs: WORRY Eliminator and ColorCode Personality, I teach you how to deliberately use and navigate the program that will get you to live more of your Soul's purpose.
As a Transition Navigator, I will help you to design, navigate, and manifest the results you want in your life with peace, happiness, ease, and grace. Together we solve your problems so that you create a whole new way of looking at life.
My CLIENTS typically are people who:
Are in some kind of LIFE TRANSITION
FEEL STUCK in their life right now
Want MORE in LIFE than what they currently have
Need guidance while in CAREER TRANSITION
Know they can find a HARMONIOUS RELATIONSHIP
Lack energy and WANT TO GAIN VITALITY
I work with my clients to help you select the best program(s) that will meet your pressing needs. Once you have selected the best-fit program for you we will work out a plan that will help you navigate from where you are now, to where you want to go. We will bridge the gap together!
Sessions can be done with one-on-one training or in group training via telephone or Zoom (video conference). You will get both support and accountability when you work with me in order to help you to succeed.
Clients often say this about me: "You may be nice and sweet, but you can also be tough and always put me back on the right track." And personally, I consider that a great compliment!