Why do misunderstandings occur?
What are some ways that misunderstanding occurs in your conversations?
In what ways are you able to repair misunderstandings and gain a better understanding in your conversations?
Sometimes during your communication with other people, you are speaking, and a misunderstanding may occur.
You might have realized a misunderstanding has occurred either by the response given or someone outright stating the fact saying something like "You misunderstood what I said."
What can you do make sure there is mutual understanding and then uncover any potential misunderstandings in your conversations?
Here are three tips that may help you to uncover misunderstandings in your communication: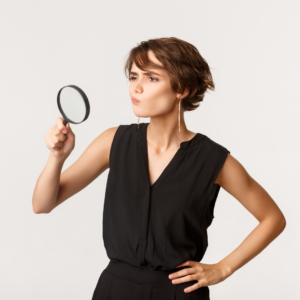 Tip #1 Perception
How each person perceives the situation or how their story is different.
Tip #2 Accept and Learn from failure
Know that each person has had some experience with communication failure or misunderstandings and the best way to deal with it is to learn from it.
Tip #3 Listen
Listen to understand rather than to reply or respond quickly to what the other person has just stated.
The next time you are in a communication situation and want to be able uncover misunderstandings, just remember PALL (pronounced pal). PALL will help you to repair misunderstandings and to create more conversations filled with better understanding.
Perception
Accept & Learn
Listen
If you are driven to communicate with confidence, have your messages, be heard and understood, and repair any communication breakdown in your personal communication relationship, then you should take a look at my ebook 5 Strategies For Effective Companion Communication! Grab your free copy by signing up below:
Grace CW Liu believes there is a solution to every problem including communication and conversation problems. Everyone can find the solution they seek by using the guidance of grace that is in you, with the grace of spiritual support, and Grace –me– as your Communication Navigator and support system.
My passion is to help sensitive, conflict-phobic, and introverted women have effective communication so they feel valued and heard in any conversation.
Through studying and observations, I've realized why communication breakdown occurs and the solutions to solving those problems. I've presented these solutions so that communicative partners can achieve effective communication!