Start Discovering Your Gifts Today!
Learn what your Sacred Gifts are and say YES to what makes your soul sing so you can:
Find clarity

about your wants and needs
Live

happier

Be able to

feel peace

Release judgement about others (and yourself) to

create better relationships

Understand yourself

on a soul level
Discover how to

use your gifts as a compass for decision making

during your life transitions with confidence, ease and grace
I am Certified Sacred Gifts Guide trained by Sacred Gifts Program Creator Monique MacDonald to lead you through this program. Start with me today and discover how you can live your life Feeling On Purpose ™.
Each Sacred Gifts Discovery Program Includes:
Live and interactive online calls

with Sacred Gifts Guide Grace CW Liu

Signs of Sacred Gifts

– Discover the characteristics and signs to look for in your life

A Comprehensive Assessment

– This assessment will help you discern what your gifts you have and more importantly what gifts you do not have

The Feel On Purpose Formula

– Discover the Feel On Purpose Formula to help you identify how you can feel on purpose in your life every day

Descriptions of your Gifts

– Deep dive options also include complete print and audio files that you can download, review and listen to as often as you choose

Workbook

– all exercises and worksheets are included in the Deep Dive options

Activating and Using your Gifts

– Discover your path to utilizing your gifts, feeling on purpose and benefiting others in a way that is deeply meaningful to you

Access to our Community Facebook Group

– Continue your journey with the support and encouragement of like minded people, all living in their gifts

Open Q & A

– Share your challenges. Share your frustrations. Share your confusion. I'm happy to help you find clarity and solutions.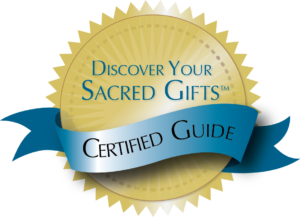 Want To Know How The Program Works? Get Our Introduction Email